GreenFest TODAY & other performances...
I'm playing at the Boston GreenFest TODAY (Friday, August 19th) at 3:30pm on the EcoStage! Come hug a tree with me! I can also be seen/heard: Saturday, August 27th - Charlestown Working Theatre in Charlestown, MA at 7:30pm (preceding the 8pm performance of Love Story, and during intermission) Monday, August 29th - All Asia in Cambridge, MA at 9:30pm with Lydia Fischer and Brie Capone If...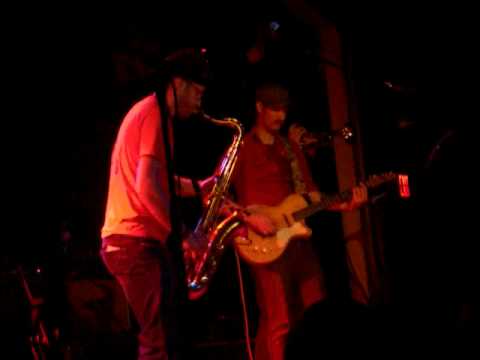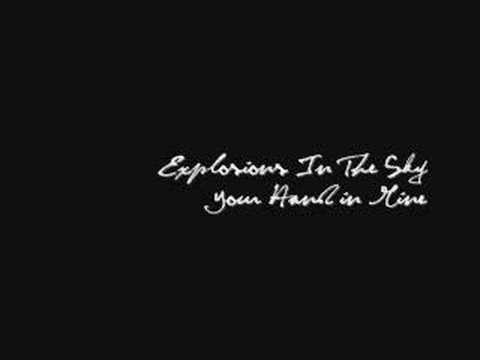 As some of you may know, I play in a band called...
3 tags
The Daily Inspiration - July 19th →
Joanna Newsom - "Good Intentions Paving Company" Say what you will about her voice. Her writing is magical. Cooked up in a cauldron magical.
Daily Inspiration for July 17th & 18th →
This is one of the most touching, genuine love stories I've ever heard. If you have about 7 minutes, listen to this. If you don't have 7 minutes, make 7 minutes. You'll be glad you did.
4 tags
The Daily Inspiration - July 16th →
Bela Fleck, Edgar Meyer & Mike Marshall - "Sliding Down"  Not everything that I post here will necessarily fall under my "Favorite Songs of All Time" category, but this is, indeed, one of my favorite songs of all time.
2 tags
4 tags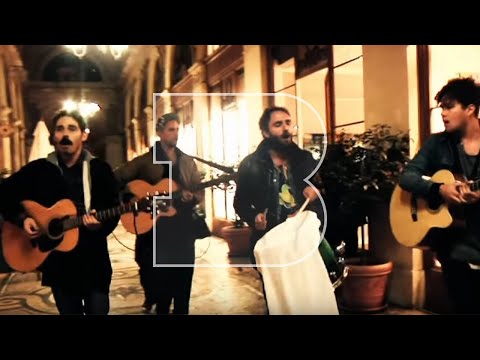 3 tags
Song/Inspiration of the Day!
I am often asked who my main influences are, to which I respond, "Ummm… err… well…" I HAVE influences. Everyone has influences. The tricky part for me is pin-pointing them. Often times I don't know where a song of mine has come from until weeks or years later. I'll play a song again and think, "Wow, I must have been channeling _________ when I wrote...
Big White Clouds! →
Hey there, good people. I play in a band called Big White Clouds, and I'm leaving with them tomorrow on a two week tour. I'll be playing a solo set at all of the stops, as well as joining Big White Clouds for our set. BWC is having its Boston kick-off show TONIGHT (Friday, June 3) at 18 Dustin St. in Brighton, MA (off the Warren Ave. stop on the B line). The show starts at 8pm,...
Also tomorrow, my Club Passim debut at Campfire...
Can't make it to the Middle East Downstairs tomorrow night? Or just want to double your fun?! I'll be making my Club Passim debut at Campfire Festival at 6:30pm! Check out the complete Campfire schedule at http://www.passim.org/Page.asp?n=49587&snid=kMKAR7I5[&org=passim.org High-five, friends!
Middle East Downstairs debut TOMORROW!
Friends, Fans, Good People, I'm making my Middle East Downstairs debut TOMORROW, Saturday, May 28th at 9pm! It's a 600+ capacity venue, so I need all of the support I can get! Rally as many people as you can! Hope to see you there tomorrow night, and THANK YOU! More info at: http://www.facebook.com/home.php#!/event.php?eid=132469710160783 Yesssssss, Amory
NEW SONG! LISTEN NOW! →
1 tag
1 tag
1 tag
1 tag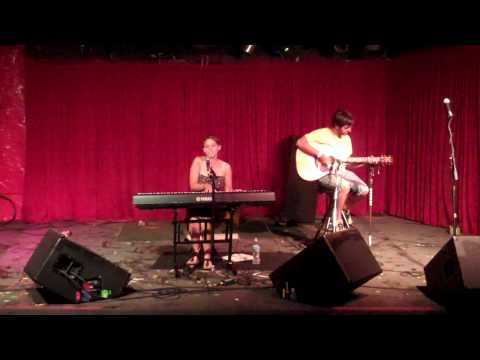 1 tag
1 tag
1 tag
1 tag
1 tag
1 tag
1 tag
1 tag
1 tag
1 tag
1 tag
1 tag
1 tag
1 tag
1 tag
1 tag
1 tag
1 tag
1 tag
1 tag
Watch
More out-of-order posting, but I realllllllly want you to appreciate these cacti! Arizona was a whole new world for me.
1 tag